Welcome to New England Ski for Light
---
Fundraising Event
---
Stoking Blind on a Tandem Bicycle: Engaging the senses along the Lamoille Valley Rail Trail (LVRT)

On June 10 and 11, 2023, New England Ski for Light (NESFL) long-time volunteer ski guide, Ferdinand Lauffer, will join NESFL's visually impaired participant Martha Steele, on a 93-mile benefit ride on the newly completed Lamoille Valley Rail Trail (LVRT) in Northern Vermont.
The riders aim to raise $5,000 for the all volunteer NESFL nonprofit organization whose mission is to promote physical activity for blind and visually impaired participants through adaptive sports.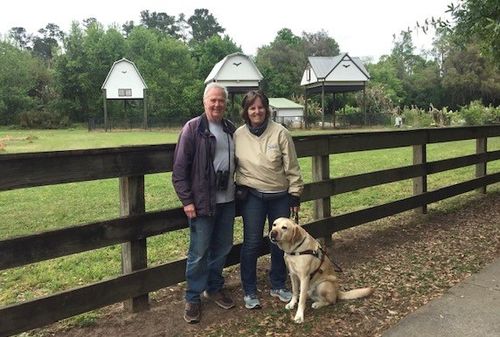 Fundraising Status
Goal: $5,000
Progress: $2,485
Anyone who makes a minimum $50 donation to NESFL by Friday, June 9th at 9 P.M. in support of Martha's LRVT Tandem Ride Fundraisers for NESFL ride will be automatically entered into the raffle to receive the Cabot Creamery gift basket valued at $50. The winner will be notified on Saturday, June 10th via email!
Thank you to Cabot Creamery of Vermont for donating the gift basket of 8 fine New England cheeses, a cutting board, knife and tote!
Click here to meet our inspired team, learn about the LVRT and how your donation supports access to the outdoors for blind and visually impaired adventurers.
Sponsors
Title Sponsor: TBD
Gold Level Sponsors: $250
The Carroll Center for the Blind, Newton, MA
The Governor's House, Hyde Park, VT
Craftsbury Outdoor Center, Craftsbury, VT
Bootlegger Bikes, Jeffersonville, VT & St. Albans, VT
---
Upcoming Trips & Events
---
1. Blue Hills Summer Day Hike 2023
Location: Milton, MA
Date: Saturday, June 17th, 2023
---
2. Hopkinton State Park Paddling/Hiking Day Trip
Location: Hopkinton State Park – Hopkinton, MA
Date: Saturday, July 15, 2023
Cost: $50
---
3. Breakheart Reservation Day Hike
Location: Breakheart Reservation – Saugus, MA
Date: Saturday, July 30, 2023
---
4. Wayside Summer Weekend: With Hike, Kayak, Tandem Bike, and Climbing
Location: Bethlehem, NH
Date: Friday, August 25, 2023 – Sunday, August 27, 2023
Cost: $295 – Includes 2 nights (double occupancy), 5 meals, and all activities
---
5. Blue Hills Autumn Day Hike
Location: Milton, MA
Dates: Sunday, September 24, 2023
---
6. World's End Day Hike
Location: Hingham, MA
Dates: Sunday, October 22, 2023
---
Our forms are now paperless! Access your form via the designated link below to complete and submit online.
Volunteer guides needed!
To volunteer please call or email us. Thank you!
Save the Date:
Craftsbury Vermont Ski and Snowshoe Trip
January 4-7th, 2024
---
Cheer Volunteer Guide Lo's Amazing 2,200 Mile Through-Hike on the Appalachian Trail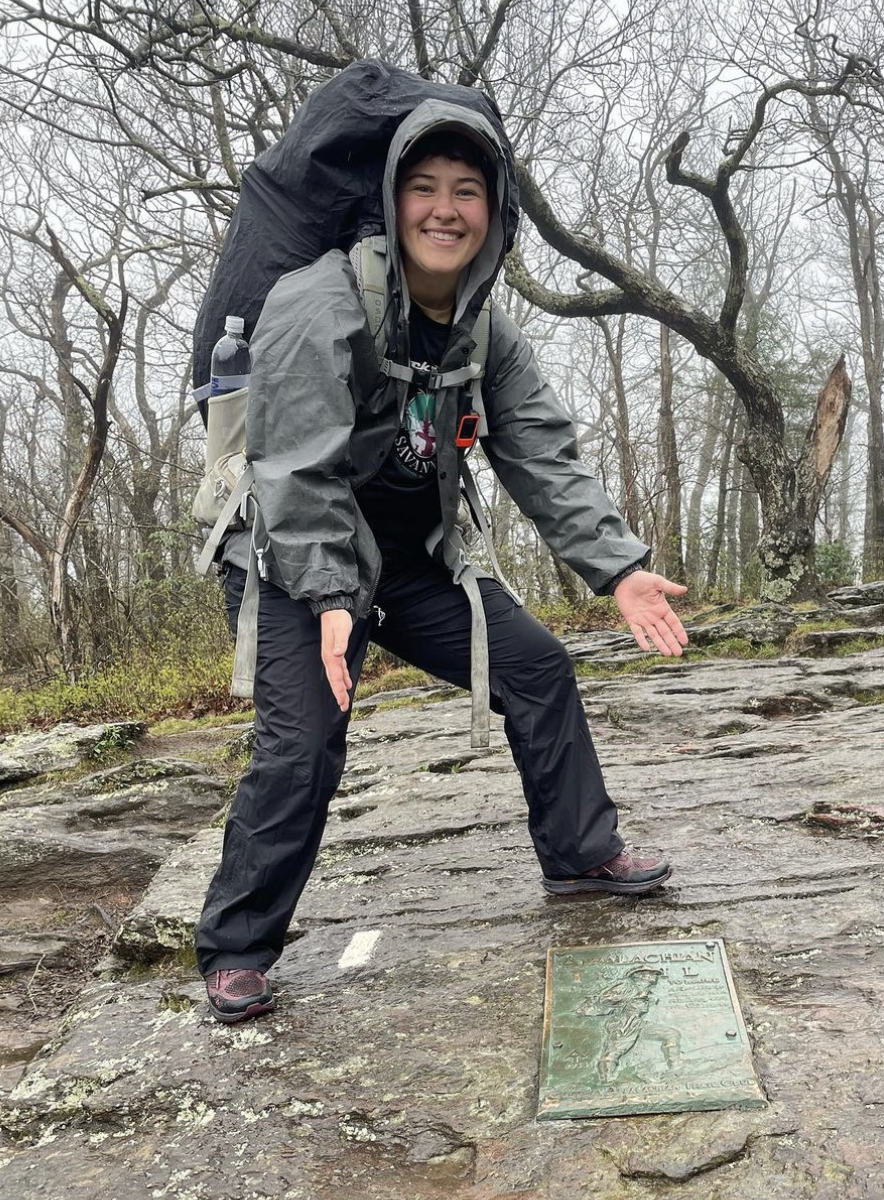 NESFL volunteer guide Lo Makechnie is on the grand challenge of hiking the entire Appalachian Trail! A roughly 2,200 mile hike, beginning in April, flying down to Atlanta, Georgia and seeing this amazing journey North to the trail's end on Mount Katahdin in Maine. Lo is enthusiastically bringing their NESFL friends along on their six month adventure with accessible content on social media, so let's all join and cheer Lo!
"After sharing the news with my NESFL community, I was so excited by everyone's support that I'm including accessible descriptions, and audible content in my social media posts, so fellow friends and outdoor lovers can follow along on my journey Northbound (NOBO). I can't wait to see everyone upon my return in the fall, and to come out and guide with NESFL again. Happy hiking!" Lo.
Follow Lo's Journey with the Links Below:
---
About NESFL
NESFL is an all-volunteer 501(c)(3) nonprofit organization founded in 1977 to promote physical activity for blind and visually impaired participants through adaptive sports. Our mission is to provide a supportive atmosphere where visually impaired participants and sighted guides are paired to access outdoor sports.
We run cross-country skiing and snowshoeing events in the winter and hiking, kayaking, and tandem cycling during the warmer months. Our events range from day trips in the greater Boston area to 2-4 day events throughout New England, including the White Mountains of New Hampshire and the Northeast Kingdom of VT.
We are based in New England, but our community spans the entire US. We pride ourselves on bringing people together in a fun and social environment where we share our passion for sports. Please join us!
---
Make a Donation
New England Ski for Light is an all-volunteer organization. 100% of your donation goes directly to help support our mission. Click the Donate button below to donate via PayPal.
---
Sign Up for Our Mailing List